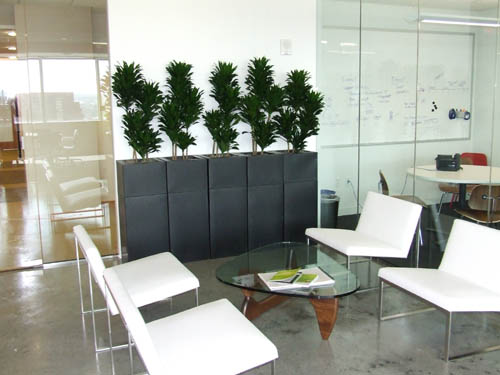 In an Austin area high tech company, we brought Nature Indoors by incorporating clean crisp planters with lush green plants throughout the entire floor. The planters added cool color to the office without overwhelming it.
When decorating an office space, Indoor plants are one of the best choice for filling the workplace. They are an essential element of a modern day lifestyle as they enhance the environment through providing a fresh lively touch of nature.
Studies have shown that good interior design incorporating plants, bright lighting conditions, windows, and cooler colors, stimulated employee creativity and could therefore contribute to an organisation's capacity to innovate and generate positive outcomes for their bottom line.